Computer Repairs
Computer Repair Service in Neutral Bay for Home & Business, Laptops, Desktop PC & Apple Mac, Computer Networks & Support!
Computer Repairs Neutral Bay. You are in the Right Place! Trust Your Computer Service to A PC Genius' Professional computer service.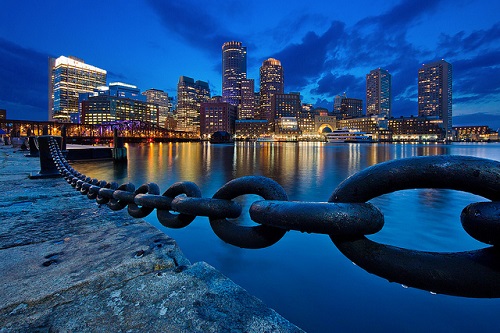 Looking for a professional computer or laptop repair service in Neutral Bay? A PC Genius is a computer repairs, support & consultancy company founded by the Managing Director Mike Bloomfield in 1997 in Sydney.

Our Neutral Bay computer repairs, support & consultancy business utilizes a team of the best and most experienced PC and Apple Mac technicians who can service all types of laptop and dektop computer systems, networks and much more.

A PC Genius is not only specialised in all computer sales technical support problems, we can also provide you with the best computer systems for your home and business and provide beginners with the right training to use their system efficiently.

If there is a problem with our computer repairs, support & consultancy in Neutral Bay Technicians fix your computer as soon as possible, same day or a time that suits you. Over 30 years experience, there is no problem big or small that we can't fix. We support both Home and Business users, with any computer repairs in Neutral Bay, and related technical support problems.

A PC Genius are actually located in Neutral Bay. Yes we really are a local business.

"Our aim is to set-up your home and business computer systems cost effectively and reliably to give you peace, productivity and more time and money to enjoy life!" says Mike.
The Main Areas Of Sydney We Cover For Computer Repairs, Support & Consultancy;
Computer Repairs, Support & Consultancy Balmoral Beach NSW 2088 | Computer Repairs, Support & Consultancy Bondi NSW 2026 | Computer Repairs, Support & Consultancy Chatswood NSW 2067 | Computer Repairs, Support & Consultancy Darling Point NSW 2027 | Computer Repairs, Support & Consultancy Double Bay NSW 2028 | Computer Repairs, Support & Consultancy Hunters Hill NSW 2110 | Computer Repairs, Support & Consultancy Manly NSW 2095 | Computer Repairs, Support & Consultancy Mosman NSW 2088 | Computer Repairs, Support & Consultancy Neutral Bay NSW 2089 | Computer Repairs, Support & Consultancy North Sydney NSW 2060 | Computer Repairs, Support & ConsultancyPalm Beach NSW 2108 | Computer Repairs, Support & Consultancy Rushcutters Bay NSW 2011 | Computer Repairs, Support & Consultancy Sydney CBD NSW 2000 | Computer Repairs, Support & Consultancy Vaucluse NSW 2030 | Computer Repairs, Support & Consultancy Wahroonga NSW 2076 | Computer Repairs, Support & Consultancy Warrawee NSW 2074 | Computer Repairs, Support & Consultancy Woollahra NSW 2025 |
The Areas Of Sydney We Cover For Computer Computer Repairs, Support & Consultancy Are;
Computer Repairs, Support & Consultancy abbotsford | Computer Repairs, Support & Consultancy Acacia Gardens | Computer Repairs, Support & Consultancy Agnes Banks | Computer Repairs, Support & Consultancy Airds | Computer Repairs, Support & Consultancy Alexandria | Computer Repairs, Support & Consultancy Allambie | Computer Repairs, Support & Consultancy Allambie Heights | Computer Repairs, Support & Consultancy Allawah | Computer Repairs, Support & Consultancy Ambarvale | Computer Repairs, Support & Consultancy Annandale | Computer Repairs, Support & Consultancy Annangrove | Computer Repairs, Support & Consultancy Arcadia | Computer Repairs, Support & Consultancy Arncliffe | Computer Repairs, Support & Consultancy Arndell Park | Computer Repairs, Support & Consultancy Artarmon | Computer Repairs, Support & Consultancy Ashbury | Computer Repairs, Support & Consultancy Ashcroft | Computer Repairs, Support & Consultancy Ashfield | Computer Repairs, Support & Consultancy Asquith | Computer Repairs, Support & Consultancy Auburn | Computer Repairs, Support & Consultancy Avalon | Computer Repairs, Support & Consultancy Balmain | Computer Repairs, Support & Consultancy Balmoral | Computer Repairs, Support & Consultancy Balmoral Beach | Computer Repairs, Support & Consultancy Bellevue Hill | Computer Repairs, Support & Consultancy Belrose | Computer Repairs, Support & Consultancy Berowra | Computer Repairs, Support & Consultancy Berowra Heights | Computer Repairs, Support & Consultancy Bondi Beach | Computer Repairs, Support & Consultancy Brookvale | Computer Repairs, Support & Consultancy Canada Bay | Computer Repairs, Support & Consultancy Chatswood | Computer Repairs, Support & Consultancy City Of Sydney | Computer Repairs, Support & Consultancy Collaroy | Computer Repairs, Support & Consultancy Coogee | Computer Repairs, Support & Consultancy Clontarf | Computer Repairs, Support & Consultancy Clovelly | Computer Repairs, Support & Consultancy Cremorne | Computer Repairs, Support & Consultancy Cremorne Point | Computer Repairs, Support & Consultancy Cromer | Computer Repairs, Support & Consultancy Curl Curl | Computer Repairs, Support & Consultancy Darling Point | Computer Repairs, Support & Consultancy Dee Why | Computer Repairs, Support & Consultancy Double Bay | Computer Repairs, Support & Consultancy Edgecliff | Computer Repairs, Support & Consultancy Elanora Heights | Computer Repairs, Support & Consultancy Elizabeth Bay | Computer Repairs, Support & Consultancy Fairlight | Computer Repairs, Support & Consultancy Frenchs Forest | Computer Repairs, Support & Consultancy Hunters Hill | Computer Repairs, Support & Consultancy hornsby | Computer Repairs, Support & Consultancy Hornsby Heights | Computer Repairs, Support & Consultancy Killara | Computer Repairs, Support & Consultancy Kirribilli | Computer Repairs, Support & Consultancy Lindfield | Computer Repairs, Support & Consultancy Liverpool | Computer Repairs, Support & Consultancy Manly | Computer Repairs, Support & Consultancy McMahons Point | Computer Repairs, Support & Consultancy Middle Cove | Computer Repairs, Support & Consultancy Milsons Point | Computer Repairs, Support & Consultancy Mosman | Computer Repairs, Support & Consultancy Narrabeen | Computer Repairs, Support & Consultancy Neutral Bay | Computer Repairs, Support & Consultancy Newport | Computer Repairs, Support & Consultancy Newtown | Computer Repairs, Support & Consultancy North Manly | Computer Repairs, Support & Consultancy North Sydney | Computer Repairs, Support & Consultancy North Turramurra | Computer Repairs, Support & Consultancy Palm Beach | Computer Repairs, Support & Consultancy Parramatta | Computer Repairs, Support & Consultancy Point Piper | Computer Repairs, Support & Consultancy Potts Point | Computer Repairs, Support & Consultancy Pymble | Computer Repairs, Support & Consultancy Rose Bay | Computer Repairs, Support & Consultancy Roseville | Computer Repairs, Support & Consultancy Rushcutters Bay | Computer Repairs, Support & Consultancy Seaforth | Computer Repairs, Support & Consultancy St Ives | Computer Repairs, Support & Consultancy Sutherland | Computer Repairs, Support & Consultancy Sydney 2000 | Computer Repairs, Support & Consultancy Sydney CDB | Computer Repairs, Support & Consultancy Sydney North Shore | Computer Repairs, Support & Consultancy Sydney Northern Beaches | Computer Repairs, Support & Consultancy tamarama | Computer Repairs, Support & Consultancy Turramurra | Computer Repairs, Support & Consultancy Vaucluse | Computer Repairs, Support & Consultancy Vollaroy | Computer Repairs, Support & Consultancy Wahroonga | Computer Repairs, Support & Consultancy Warrawee | Computer Repairs, Support & Consultancy Watsons Bay | Computer Repairs, Support & Consultancy Waverton | Computer Repairs, Support & Consultancy Windsor | Computer Repairs, Support & Consultancy Woollahra | Computer Repairs, Support & Consultancy Wooloomooloo | Computer Repairs, Support & Consultancy Woolwich |