About Us
About Our Company - Home & Business, PC & Mac, Computer Networks & Support!
About Our Company? You are in the Right Place! Trust Your Computer Services To The Pros!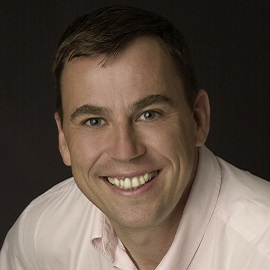 APC Genius is an IT company which was founded by the Managing Director Mike Bloomfield in 1997 in Sydney. The business is a team of the best and most experienced PC and MAC technicians who can service all types of IT computer systems, networks and much more.

The organisation supports both Home and Business users with any IT related technical support problems. Technicians fix your computer as soon as possible, same day or a time that suites you.

With over 20 years experience, there is no problem big or small that we cant fix. APC Genius is not only specialised in all IT technical support problems, we can also provide you with the best computer systems for your home and business and provide begginers the right training to use their system efficiently.

Our vision is to set-up your home and business computer systems cost effectively and reliably to give you peace, productivity and more time and money to enjoy life!" says Mike. APC Genius has four main values, which everyone in the company lives by during their work and in cooperation with their customers.

1. Personal:
The customer has the highest priority in all operations. We want to give them a comprehensible and uncomplicated usability.

2. Effective:
The employees work fast and efficient to minimize the costs of both sides.

3. Powerful:
We offer only the best products diversity and flexibility which provides the finest quality at reasonable prices.

4. Sustainability:
Our technology satisfy the customers even after many years and should protect the environment at the same time.


The Movement
In 1997 Mike Bloomfield Managing Director started his own business in Sydney. He supported Home and Business computers repairs in the local areas of Sydney.

In the year 2000 as more technicians joined the team the company expanded to serve customers in greater Sydney. In 2005 APC Genius developed fields in training customers and provide service to many different types of companies. In the year 2010 APC Genius has expanded into the Web Design and Online Marketing fields.

APC Genius is not only a company commited to serving and taking care of our customers, we want to protect the environment as well. We only buy products with long life guarantee and have been energy star certified and approved.

"The Sustainability is a very important for my daily work", says Mike, "we get our products from the earth and now have to give our world something back!"