About Us
A PC Genius, the BEST
computer repairs
, service, support and tech sales consultancy in the City of Sydney CBD, North Sydney, Neutral Bay, Mosman and Greater Sydney NSW areas. We design, build
and sell the fastest Desktop PCs in the world and source reliable high performance UltraBooks, Notebooks and Laptops. Our systems can boot into windows 10 in six seconds.
We also provide a professional technical service to fix and repair wireless and WiFi networks, provide data recovery, bulletproof backup systems, security, antivirus and forensic I.T. services and world class repairs that are second to none. Over 30 years in business, A PC Genius are one of the oldest established
computer repairs
, service, support and sales consultancies in Greater Sydney.
Computer Repairs Sydney, Support Service. If you are looking for computer repairs computer support or computer consultancy why go anywhere else!

Our website staff have a full range of web services from building a new website to a small update, we have SEO specialists to make sure our clients are top of the search engines. We produce top quality Websites, from large complicated database sites to a small information site, Check our Website services!

We have been in the computer repairs and support business for 23 years. We have done radio and television shows sponsored by both the Government and many well known IT companies. FREE callout, $165/hr for support and computer repairs ,Internet, email, wireless, networks, web design, virus, security, backup, power surge protection, new PC, server or notebooks all at wholesale pricing.

We are in most areas in Sydney for computer repairs Belrose, Brookvale, Collaroy, Cremorne, Curl Curl, Dee Why, Double Bay, Elanora Heights, Frenchs Forest, Hunters Hill, Manly, Mosman, Neutral Bay, Newport, North Sydney, Palm Beach, Roseville, Sydney CBD, SSydney Eastern Suburbs, Sydney North Shore, Sydney Northern Beaches, Wahroonga - We can even help you with computer repairs support and consultancy or we can create great websites and update existing ones. We can get your business top in the search engines using expert SEO.
Managing Director Mike Bloomfield at APC Genius is an IT and computer genius who founded the company in 1997 in Sydney. The business has a team of the best and most experienced computer technicians and experts who can service all types of IT computer systems, networks and we can build anything you can see in the market.
Mike Bloomfield - Managing Director & PC GURU
Gary Owens is a highly experienced Website Designer and SEO Webmaster he has 25 years experience, with over 2000 websites under his belt of every type. He can get your job done quickly and professionally. He can do any Website job with his team of experts.
Gary Owens - Website Production Manager & SEO GURU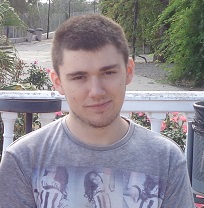 Alex Axon working in the internet since the age of 16, concentrating on online marketing, he has run many campaigns for companies of all sizes with outstanding success. he can get your site moving up and producing tangible results online in no time!
Alex Axon - Online Marketing Manager & Ranking GURU
Computer Repairs
Would you like your computer fixed? Trust your computer services to the professionals! The good news is, that these are simple machines with just a handful of components and so it is very easy to repair and fix any computer these days. We just swap in new parts which is very quick and easy to do and also way cheaper than buying a new machine again, and more...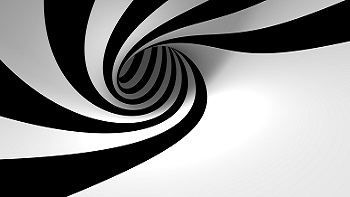 Computer Repairs Sydney; A PC Genius; professional computer service, computer repairs and computer sales in Sydney CBD, North Sydney and greater Sydney. Over 30 years experience means well qualified to help you with Apple, dektop PC, Server, iPad, iPhone, Android, all Microsoft Windows Operating Systems and more...
Computer Support
Computer support in Sydney is only possible with a great team of people who have plenty of experience. We may well be that team for you. We have several staff with over 25+ years experience in business and home computing. We are able to remotely service and support your systems should this be required. We would love to help and support you with your IT. and more...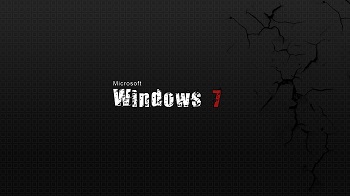 We are in a position to add massive value to any client, in experience, knowledge, understanding or sheer expertise to do something regarded as impossible or extremely hard. A first class computer technical service is not necessarily expensive, in fact a good session with an expert in IT can save you hours of time or create massive additional resources and /or income, and more...
Consultancy
It is often said, Information is power, and this is certainly true in technology, there are so many choices and voices marketing a myriad of different solutions. So which IS the right one? The answer is there and plain to see if you ask enough people and do enough research and really know the field of IT. Consult with us, save days of your life by getting a profesional, and more...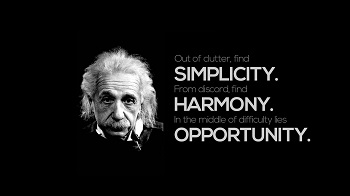 IT consultancy has been something we have traditionally always provided for FREE, however, there are some times where you need more time or want to pay for a detailed analysis, EG an insurance claim after lightning, where detailed reports are required. However, if you just want some solid advice of what to buy or how to achieve your goals with technology, and more...
Contact US
Address: Mike Bloomfield, 8/191-195 Walker Street, North Sydney, NSW 2060, Australia
PHONE: 1300 723 278
DIRECT: 0409 618 349